Forst Tracked Wood Chippers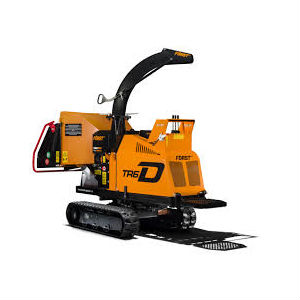 TR6D is the best of every world; it is a narrow access machine with absolutely no limitations and doesn't compromise on anything. TR6D is fitted with a 24hp Kubota engine which retains it great performance and power but with low emission and excellent fuel savings.
TR6P complies with the new emissions regulations. Unlike like equivalent horse power diesel engines, this engine passes immediately without any additional treatment or cost, and secondly it gives you an incredible performance Forst tracked chipper at fantastic value for money. TR6P offers fast tracking, it's smooth, it's quiet and you will be amazed at how fuel efficient it is. You'll agree it looks great too, and you will certainly be impressed with how it chips. It is fitted with a Briggs & Stratton 37hp V-twin petrol engine.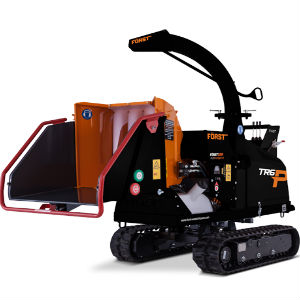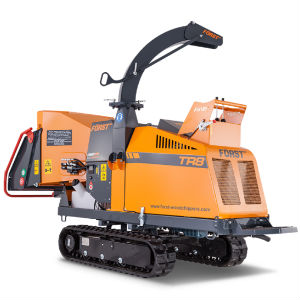 TR8 is built for a hard life. The TR8 is a genuine jaw dropping performance machine for maximum performance in remote locations. Compact enough to be nimble and manoeuvrable, yet offering performance to rival machines much larger than itself the TR8 is the ultimate contractor's chipper for disposing to high volume timber and brash.
The XR8 is Full 8" x 10" capacity throat with ForstGrip infeed, 50hp Kubota power pack and the formidable flywheel make this machine a sheer performance tool to ravage even the most awkward timber. The XR8 is coupled with the new Traxion embankment system, this machine is rock solid and unbelievably stable on banks up to 35 degrees. The XR8 not only wins when it comes to ability to grip and remain stable on the bank, it has class leading ground clearance too which makes it all the easier for passing over rough terrain. Direct drive hydraulics taken straight of the 50hp Kubota means this machine has amazing torque and tracking ability on the bank side, it is fast too, getting you to the worksite quicker.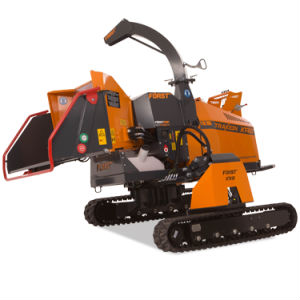 Warranty – Exactly what it says on the tin. Every New Forst Wood Chipper comes with an absolutely guaranteed, no quibble 3 Year Warranty. It's all about making your life and job easy and that's just what the 3 Year Warranty is designed to do. We'll give you an excellent product and an outstanding warranty to make your purchase decision as straight forward as possible.
We won't run away from the fact that we do have issues every now and then, and who doesn't? The difference is that we'll make sure you are supported when misfortune does occur and that you are kept on schedule and working at your best.
Any machine is only as good as the backup and support given by the manufacturer. With Forst you can be assured of a genuine Warranty to back you as well as a rock solid and high performance machine. Forst is the perfect work partner for any arboricultural contractor, tree surgeon, council or hire company. Make no mistake, Forst Wood Chippers are built to stand up to a hard life, and we'll stand beside you all the way.