Predator Stump Grinders
Predator are industry leading suppliers of high performance, narrow access tree stump grinders
We are pleased to announce that we is now authorised to sell and repair all models of Predator Stump Grinders
Need narrow access? You Need a Predator! Look at the range below for more information
From portable machinery to tracked, Predator supply cutting edge tree stump removal tools. Predator design compact stump grinders that efficiently remove tree stumps in tough access environments. Suiting the narrow access conditions of the UK perfectly.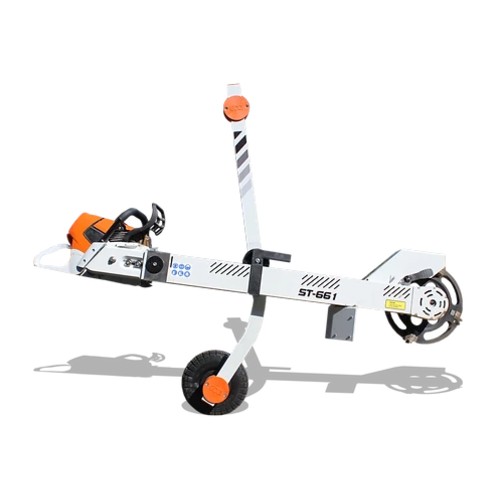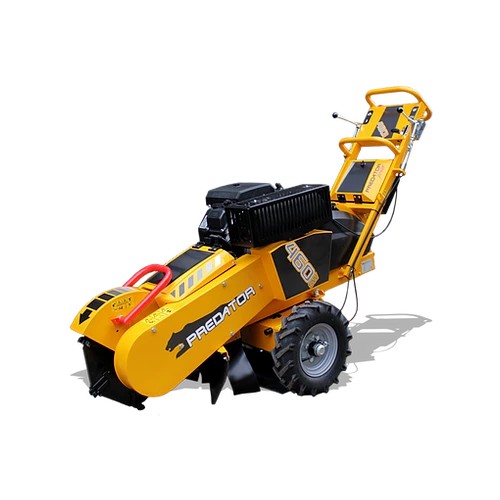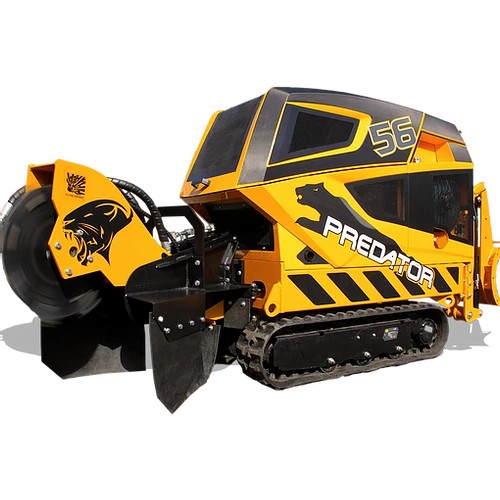 The ST-661 & ST-880 are lightweight, high performance tree stump grinders that can quickly attach to the Stihl MS 661 or MS 880 chainsaw.  Manufactured in the UK from tough lightweight materials – the attachments are the perfect solution for arb professionals who want to offer a simple, access all areas, professional stump removal service, but without excessive outlay. 
ST661 Chainsaw Attachment weighs 24.6kg or 28.8kg with leg and guard. The approximate grinding time depending on timber and root system is 12″ diameter stump x 10″ height in under 25 minutes.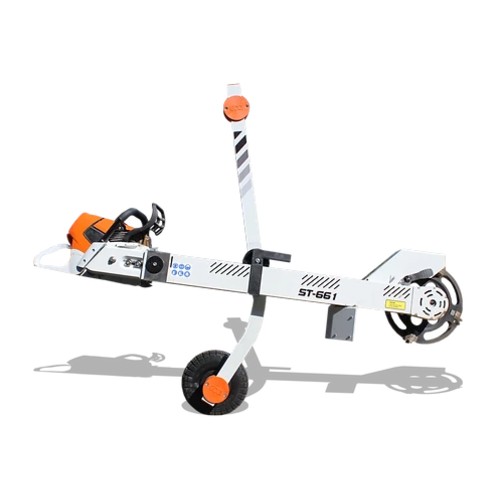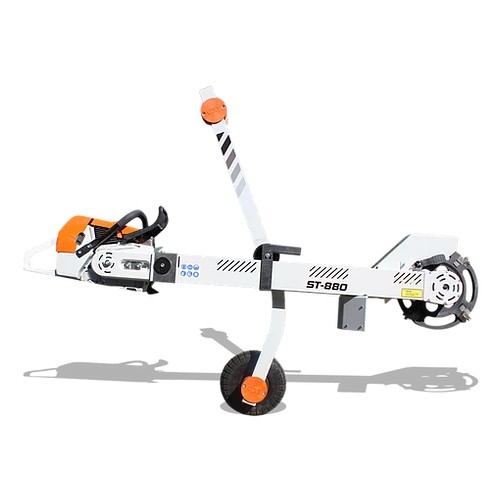 ST880 Chainsaw Attachment weighs 28kg or 32.5kg with leg and guard. The approximate grinding time depending on timber and root system is 12″ diameter stump x 10″ height in under 25 minutes.
The perfect entry level tree stump grinder. With a central pivot, the Predator 360 makes a tough job quick and easy. Remove tree stumps between 2 – 3 times faster than a generic pedestrian stump grinder without a pivot. The Predator 360 makes fast progress with minimal effort to the operator. Only 26 inches wide with an impressive grinding depth, this compact stump grinder will get to any tree stump. With it's fold-over handle, accessible lifting eyes, and brackets to the front and rear, you can also transport the unit easily. If you are an arborist with a demand for stump removal, this is the kit for you. The Predator 360 is the most cost effective & productive pedestrian stump grinder on the UK market. No more subcontracting or hire, take control of your stump removal contracts and start earning with a Predator 360 stump grinder.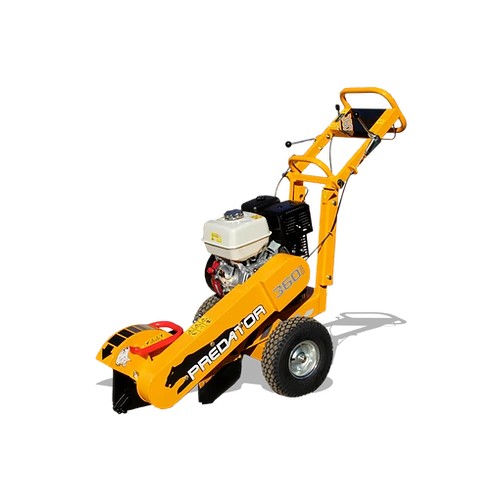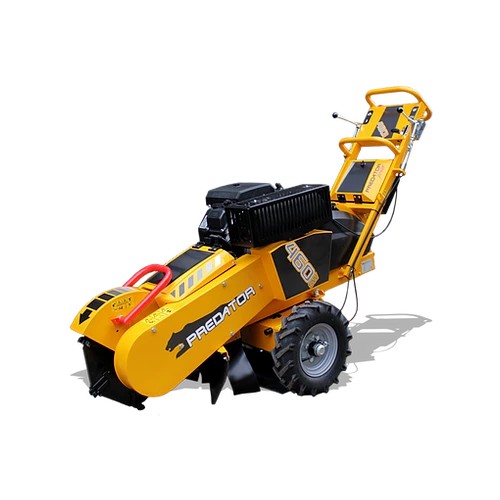 Looking for a high powered, low fatigue stump grinder to get your business earning? The in-built central pivot of the Predator 460 Hybrid is a new innovative feature that is designed to make stump grinding easier. With a 4' swing, the pivot reduces fatigue on the operator by more than 40%, making progress much quicker. Predator's trade mark build quality and narrow access design ensures you can rely on accessing those narrow sites and getting the job done, hassle free, every time. Fitted with a 25HP Kohler petrol engine as standard and a 3HP electric powered drive, this hybrid stump grinder can get anywhere and travel up ramps and inclines with ease. The electric drive unit is as powerful as hydrostatic, but in fitting it, we're able to keep the machine compact, rugged, fuel efficient and over 80KG lighter than our nearest competitor's machine. If you're looking for an affordable stump grinder that can tackle some of the toughest jobs with ease, then look no further.
The most high performance, compact stump grinder on the market. The Predator 38X combines industry-leading design with raw, brute power. With the latest 38 horse power Kohler petrol engine, this machine grinds at a near unimaginable pace for such a compact unit. The big machine in a small package. The Predator 38X has the specifications of a large grinder – 54″ swing, 18″ inch cutting depth, 30″ cutting height and impressive horse power, yet it will fit through a 26″ wide gateway, making it the narrowest machine available in it's class. The Multi-Tip cutting system compliments the stump grinder perfectly with a guaranteed 25% efficiency increase over standard finger teeth. When grinding, the debris spray is limited, making operations safe and post-job clean up quick and easy. Designed to meet ever toughening regulations in Europe, the noise levels are extremely low and thanks to the refined Kohler engine, vibration is minimal too.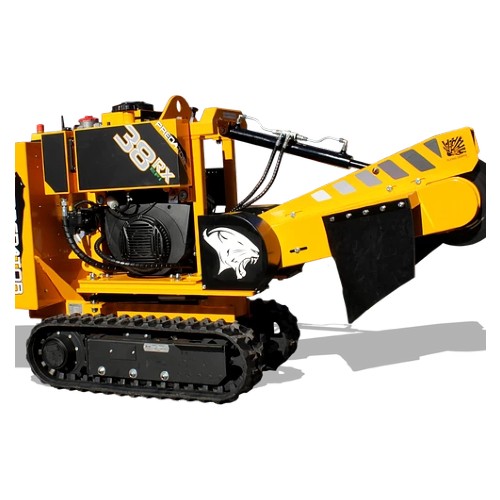 Access, performance, capability – The Predator 56RX has it all. Built for high performance and narrow access – The Predator 56RX isn't just a phenomenal stump grinder with serious torque, but a compact powerpack that quickly transforms into a versatile site clearance tool.
With a rear hydraulic PTO for attachments, the 56RX becomes far more capable than any other stump grinder in it's class – Hook up a selection of attachments to the rear of the machine, including a powerful forestry mulcher and 7 tonne winch, and have the freedom to offer additional clearance services to your clients. At the touch of a button the variable tracks extend from 31 to 46 inches, allowing for excellent stability on rough sites and inclines. Combined with radio control and rugged tracks, this machine will handle any contract. Available with Radio Control, dozer blade and tow bar as standard.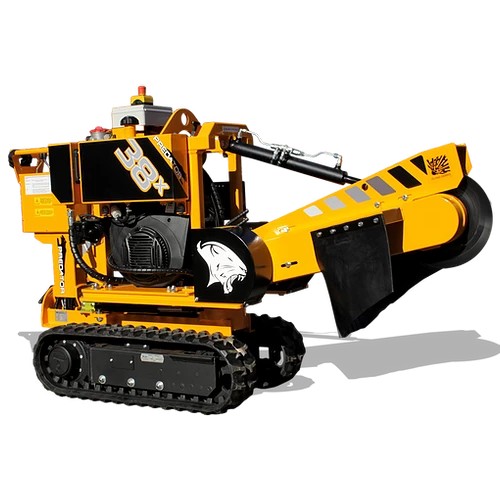 Looking for a large, high-performance stump grinder to undertake your commercial commitments and another to do your private work? Why not have one machine for all jobs? The Predator 38RX is the ultimate in refinement. Smooth, powerful and reliable, it's the same powerful spec as the manual 38X, but fitted with onboard CPU and industry leading Scanreco radio remote control.
What are the benefits of a radio control? A radio control allows excellent visibility and improved operator safety and positioning. The operator can grind a stump without having to stand at the back of the machine and maintain a safe distance when traversing rough terrain. Vibration levels are Zero. Control is absolute.
The sophisticated controller has a range of 370 meters and cannot be interfered with by other units. Operating on a unique frequency, the radio control will switch off the machine if interference occurs. The controls are fully proportional and programmable – if you have a rental fleet and you want everything slowed down for less experienced operators, that's no problem.  A cutting depth of 18″, a swing of 54″ and a cutting height of 30″, combined with a width of just 26" and 38 horse power, this is one machine for every contract.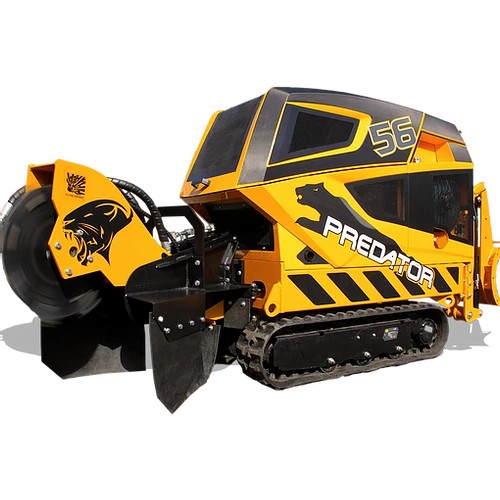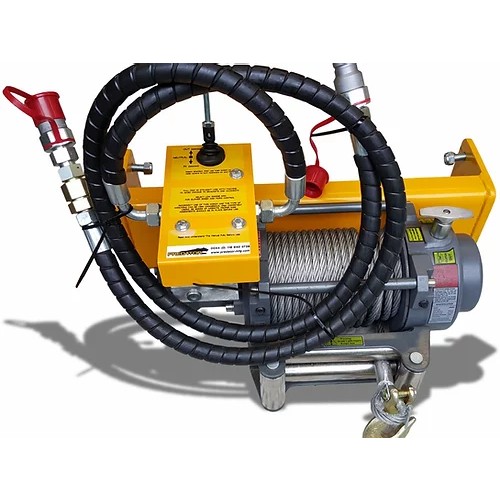 The powerful forestry mulcher attachment is perfect for cutting/mulching grass, undergrowth, shrubs and saplings up to 70-100mm. To be used in conjunction with a 50RX fitted with rear hydraulic PTO. Unit width: 1150mm, Unit weight: 320kgs, Cutter Width: 1040mm, Toothed hammers, Rear safety guard in rubber, Front chain guard, 8 Heavy duty toothed hammers, Zinc plated safety chains and rear rubber, Powder coated, Adjustable rear roller with scraper, 3 Drive belts
The 7 tonne winch attachment for the Predator 50RX stump grinder. Includes ground anchor spikes to attach to dozer blade. Ideal for lowering and raising tree limbs, pulling brush etc. Can be operated manually or by radio control – Ideal for operators wishing to stand at a safe position in the work zone.